SMSDC Updates Related to Coronavirus (COVID-19)
A Message from the President & CEO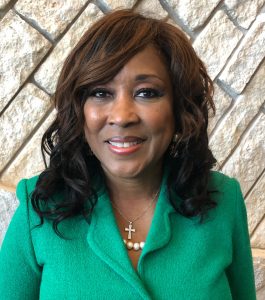 Dear Stakeholders,
We at the SMSDC are heartbroken by the loss and economic devastation caused by this pandemic. However, we are waiting in anticipation of the eradication of COVID-19. This disease has impacted all facets of daily life, including how businesses must operate and the Southwest Minority Supplier Development Council (SMSDC) is no exception. Our COVID-19 preparedness is coordinated as part of the organization's business continuity program, enabling us to support our constituents' needs with minimal level of disruption. To protect the health and well-being of our team, effective March 20th, we will work remotely.
While working remotely, we remain focused on providing the best possible services that we can despite these trying times. SMSDC will continue to provide updates regarding all activities, programs and services on our website www.smsdc.org, and via email and social media. We will be adding a resource page as well with updated information benefiting our MBEs. The resource page will be available next week.
For your information, all Regional Task Force (RTF) activities for the months of March and April are cancelled. We are conferring with the hotel regarding Premier Face Time Expo scheduled for June 10th & 11th in San Antonio, Texas. We are discussing the possibility of postponing Expo should COVID-19 continue to be an immediate health threat by the time June arrives.
For your convenience, the SMSDC team is available via phone and e-mail. Our contact information is listed below. Upon receipt of your call or email, a staff member will return your call or respond to your email during normal business hours, 8:30 am-5:00 pm. This protocol will remain in effect until further notice.
See a list of our team members and emails below:
WE ARE OPEN FOR BUSINESS. Our hours are Monday – Friday 8:30-5:00p.m. CST
For NEW Certifications, please contact Alana, alana@smsdc.org. Or call 512.386.8766, Option 1, mobile # 512.297.6478.
For Recertifications, please contact Gabrielle, gabrielle@smsdc.org. Or call 512.386.8766, Option 2, mobile # 512.694.0522.
For Corporate Services, Marketing and Communications, please contact Mayra, mayra@smsdc.org. Or call 512.386.8766, Option 3, mobile # 915.433.0612.
For Operations, please contact Carol, carol@smsdc.org. Or call 512.386.8766, Option 4, mobile # 512.796.5517
For the SMSDC President & CEO, please call 512.386.8766, Option 5.
Sincerely,